Family Capacity-Building Online Module
Family capacity-building can be used where the focus of early childhood intervention is using early childhood practices that are implemented by parents. This approach can be used to promote parents' use of any type of early childhood practice, and includes strategies to engage parents in activities to build their competence and confidence in providing learning opportunities for their child.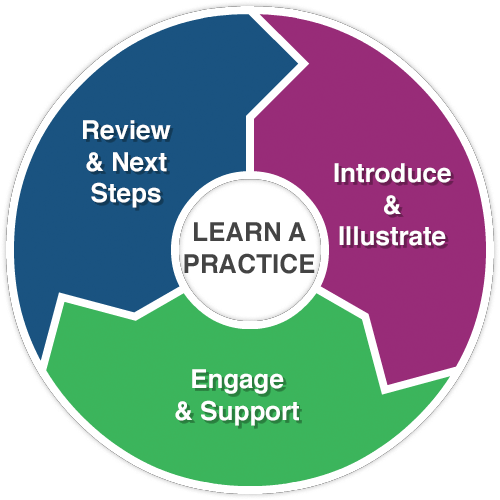 ---
Family Capacity-Building in Early Childhood Intervention
This online module:
introduces family capacity-building to practitioners and service providers,
explains the steps of introducing new practices to parents and families,
includes short video excerpts demonstrating family capacity-building,
checks a learner's knowledge understanding through a variety of interactive formats, and;
includes a family capacity-building checklist for self-assessment or planning home visits.
---
Module Lessons

These modules are best viewed with Google Chrome or Microsoft Edge.




When you have completed these modules, we would appreciate your feedback!

---

Module Resources

---