The ECTA Center website will be undergoing maintenance on Tuesday, November 26, 2019 from 7:00 PM to 11:00 PM EST. The website may be unavailable at this time. We apologize for any inconvenience this may cause.
Early Childhood Research & Reference Portal
About the Portal
In addition to our many Topic pages, which are designed primarily for state and local Part C and Section 619 program staff, our Early Childhood Research & Reference Portal provides access to a variety of primary sources, research and reference materials for individuals at all levels of the system: administrators, researchers, policy makers, practitioners, families and advocates for young children with special needs.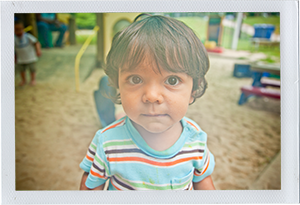 A collection of curated news, research and online resources on early intervention and early childhood special education gathered from a variety of reliable sources.
Links to national and state-by-state data on policies, performance, and initiatives related to early childhood care and education.
Peer-reviewed journals related to early childhood available online full-text or partially.
Links to definitions of early intervention and early childhood special education terms and acronyms.
Resources on what constitutes evidence-based practice (EBP) and where to find early childhood EBP.
Links to initiatives and research studies on the efficacy of early childhood interventions.
Information about searching the literature via Education Resources Information Center (ERIC) Database, Google Scholar, and Research Connections.
Grants funded by the Office of Special Education Programs. See also, the

Forecast of Funding Opportunities from OSEP under the Department Of Education Discretionary Grant Programs
Research projects funded by the Institute of Education Sciences. See Early Intervention and Early Learning in Special Education Program research projects.
Reviews of the research on specific interventions and curricula. See EC Education and EC Education for Children with Disabilities, or use the WWC search feature - Find What Works.