The ECTA Center website will be undergoing maintenance on Tuesday, November 26, 2019 from 7:00 PM to 11:00 PM EST. The website may be unavailable at this time. We apologize for any inconvenience this may cause.
Select a state in which to view program and project contact information.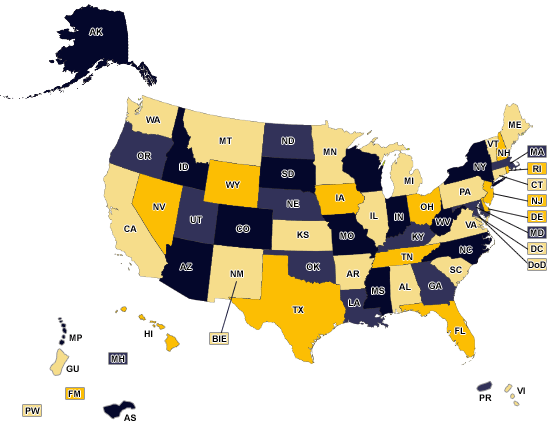 Data Current as of November 22, 2019.
Map reprinted with permission from Nicolaus Sommer,, of jetonic mis consulting © 1999.