Early Intervention Services
---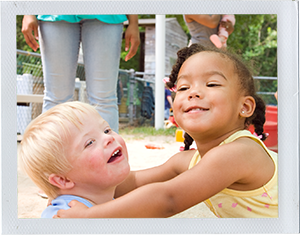 This page highlights key resources to support states as they work to successfully implement effective practices related to providing early intervention services (Part C of the IDEA) to infants and toddlers with disabilities and their families within the wide array of natural environments and learning opportunities that are available to all young children and families.
See also: Individualized Family Service Plan (IFSP), Procedural Safeguards: Family Rights, Privacy, and Complaint Resolution and Service Coordination Under Part C
---
This on-line guide presents 5 major stages for changing the service delivery approach and the critical considerations and steps that need to be addressed for each stage. Resources that have been developed by various national, states and local programs are included to provide examples of products, and processes for doing the work in each of the stages.
While not a rigid sequence of activities, there is a logical flow to the stages and steps. In actual implementation, the activities may cross stages and may be worked on simultaneously. Also, a change effort may begin at a later stage but back-track to do the work of the earlier stages.
Get Started
---