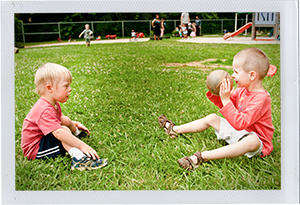 Services in inclusive settings are mandated and supported by federal and state laws and policies. Significant research efforts have documented policies and practices that contribute to quality inclusive programs. And a variety of programs are developing and disseminating models of effective inclusive practices.
Inclusion is not the responsibility of any one agency or service provider. It requires multiagency and public and private efforts to ensure that inclusive policies and practices are adequately funded. Successful inclusion requires collaboration at a national and state level. All stakeholders must work together to assure that quality services are provided by appropriately trained personnel.
Additional sources of information on Inclusion and the importance of collaboration:
Note: This Inclusion Web site is designed for the administrators of state agencies responsible for services to young children and their families, including child care, Head Start, education, and early intervention. We have compiled information for administrators who are challenged with developing policies and programs that lead to inclusive comprehensive and coordinated services for all young children, ages birth to 8 years, and their families.