RP Products by Type: Practice Guides for Families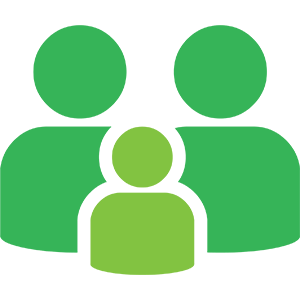 These Practice Guides for Families are intended for practitioners to share with families (see

Elements of Practice Guides). The Practice Guides are formatted for print as well as for viewing on mobile devices. The Practice Guides are listed below by the DEC Recommended Practices topics:
Assessment Practice Guides for Families
The building blocks of child learning are child strengths. Strengths include behavior a child uses to interact with people and objects and personal interests that motivate a child to do things that are fun and enjoyable. Children's behavior include the skills, abilities, and things that they are good at doing. Children's personal interests include the things they like to do, prefer or choose to do, things that make them smile and laugh, things that excite them, and things that keep them engrossed in play. Strengths-based practices shift the focus of learning from what a child cannot do to what a child can do.

The ways in which a child learns to do things in different everyday activities are amazing to watch. Young children, with help from their parents, learn to "figure out" dressing and undressing, eating with a spoon, drinking from a cup, using words to talk with others, and much, much more. Parents are an important source of information on children's everyday, real-life behavior and skills. This information is especially important for encouraging young children's everyday learning.
Environment Practice Guides for Families
Curious preschoolers actively explore their world, both indoors and outdoors. They naturally want to run, climb, tumble, and dance, trying to discover all its interesting possibilities! Be sure your home provides your young child plenty of space for active exploration and learning. Below you'll find tips and ideas for arranging your home to promote learning.

The ordinary activities that make up families' everyday lives provide young children many different kinds of learning opportunities. Young children learn best when they have many chances to participate in everyday activities that are interesting and when adults respond to their children's behavior in ways that help them practice things they can do and try doing new things.

Everyday community activities provide young children many different kinds of learning opportunities. You can encourage your child's participation and learning during community activities by using his or her interests to choose activities and by responding to the things he or she does while involved in the activities.

The more opportunities a child has to actively participate in everyday activities, the more learning will occur. Everyday activities include things such as playing with a favorite toy, eating with the family during meal time, and singing a song with a sibling. Children with disabilities sometimes need extra supports in order to participate in these activities. This support is called Assistive Technology (AT). Assistive technology can be low-tech or high-tech. Low-tech support can be something as simple as wrapping tape around a spoon to make it easier for a child to grasp the handle. High-tech support includes equipment and items such as a computer, iPad, or a power wheelchair.

As a parent of a toddler, you've probably noticed by now how much your child likes to move around. Whether your toddler is kicking his legs while sitting at the table for a meal or dancing while listening to music; he spends most of the day moving his body. Toddlers are learning to master large body movements such as walking up and down steps, running, jumping, and dancing. They also are exploring their environment through physical movement and play. Therefore it's important for children's development to provide them many opportunities to exercise and move their bodies.
Instruction Practice Guides for Families
Intentionally including, or "embedding", learning opportunities in everyday activities at home or in your community is one way you can help your child learn new things. Embedding learning opportunities in everyday activities involves identifying what you want your child to learn, selecting the everyday activities that provide opportunities to learn things, and using brief "teaching" interactions with your child to help him or her become a more capable participant in his or her daily life.

Parents can support their children's play and interactions during everyday activities by following their children's lead. Following a child's lead involves promoting the child's participation in activities based on his or her interests, supporting the child's actions and interactions with materials and people during the activities, and supporting the child's choices when he or she wants to change the focus of interest. When parents follow their children's lead, they can help their children become confident and capable play partners.

Parents have the opportunity to teach their children in so many different ways. When you want to help your young child learn a very specific behavior, you can achieve success using a well-planned, focused teaching method called Systematic Instruction. Using this method can be a rewarding way to help your child learn new behavior, acquire a new skill, and learn how to use it in different activities and with different people.

Parents can use the everyday activities in their homes and communities to support their children's participation in activities, children's attempts to interact with people or materials, and their efforts to do new things. You can encourage your child's participation and learning during everyday activities by providing your child opportunities to do what he or she can and likes to do during everyday activities, responding positively to your child's attempts to interact with you and others, and helping your child do new and different things.
Interaction Practice Guides for Families
Throughout the preschool years, children continue to learn new words and use language in new ways when interacting with others. You can support your child's language learning in everyday interactions through simple conversations about his or her ideas and interests. By responding to your child and encouraging him or her to try saying new and different things, you can help your preschooler become a talkative partner.

Is your child making eye contact, pointing to objects, babbling, or smiling to try to tell you something? Teaching your child some simple gestures and signs can make it easier for her to communicate. It can help her make the connection between her communicating what's on her mind and getting what she wants.

Peer interaction is important to children's learning and development. Children learn new skills by watching and interacting with other children during everyday activities. By paying close attention and responding to what children are doing while playing and interacting together, you can support and enhance their child-to-child interactions.

A child's social emotional development happens during interactions with adults. These behaviors include an infant smiling in response to a parent's voice or cooing in response to a grandmother rocking him in the chair. Toddlers use social behaviors such as saying "my turn" during a play activity; or laughing and saying "again" during an activity.

The very first sounds infants make are the beginnings of social communication. Encouraging your infant or toddler to use sounds and later words to let you know what he or she wants or needs can help him or her to enter a world of shared interaction. By noticing and responding to your child's attempts to communicate, you can lay the groundwork for language learning.
Transition Practice Guides for Families
When a family transitions their infant from the hospital to home and is interested in receiving early intervention and other community services, it is important that they feel comfortable and respected in their communication with the early intervention provider. Sometimes parents may not feel completely comfortable taking care of their new arrival, particularly if the baby was premature or has developmental difficulties or delays. As a parent, you may have concerns about your ability to take care of an infant that is more fragile without the support of hospital personnel. Learning to read your infant's cues and respond effectively builds your ability to promote your new baby's development and attachment. It also builds your own confidence and adjustment as a parent.
We would sincerely appreciate your feedback, opinions and suggestions through your participation in this painless survey.
Links on this site are verified monthly. This page content was last updated on 2017-01-11 AML