RP Products by Type: Performance Checklists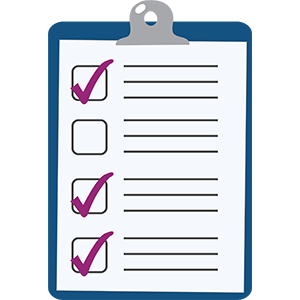 These Performance Checklists are intended for practitioners (and leaders where noted) to increase their understanding and use of the DEC Recommended Practices and for self-evaluation of one's use of the practices. Read more about how we developed these checklists...
The Checklists are listed below by the DEC Recommended Practices topics:
Leadership Checklists
Assessment Checklists
Environment Checklists
Family Checklists
Instruction Checklists
Interaction Checklists
Teaming and Collaboration Checklists
Transition Checklists
We would sincerely appreciate your feedback, opinions and suggestions through your participation in this painless survey.
Links on this site are verified monthly. This page content was last updated on 2016-05-31 AML