For Families
Welcome, families!
We have designed this page to help families understand their rights under the Individuals with Disabilities Education Act (IDEA), connect with other families, and find high-quality resources related to caring for infants, toddlers and young children with disabilities. ECTA Center relies on families to share their views and help us make sure our work and our products are useful to them and reflect their needs and perspectives. Meet our

Family Collaborative Partners.
¡Bienvenidos a las familias!
Hemos diseñado esta página para ayudar a las familias a entender sus derechos bajo la ley federal conocida como el Acto para la educación de individuos con discapacidades (IDEA, en inglés), comunicarse con otras familias, y encontrar recursos de alta calidad sobre el cuidado de los bebés y los niños pequeños con discapacidades. Aquí se pueden acceder a los recursos en español. El Centro de ECTA confía en las familias para compartir sus opiniones y así ayudarnos a hacer que nuestro trabajo y nuestros productos son útiles para ellos y que reflejan sus necesidades y perspectivas. Encuentre a nuestros

Colaboradores Familiares.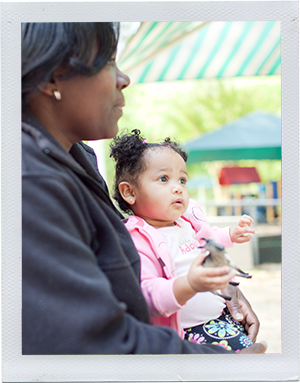 Part C of IDEA
The Early Intervention Program for Infants and Toddlers with Disabilities (Part C of IDEA) supports states in providing early intervention services for infants and toddlers with disabilities, ages birth to three, and their families.
Part B, Section 619 of IDEA
The Preschool Grants program (Part B, Section 619 of IDEA) supports the states in providing services to children with disabilities, ages 3 through 5.
Understanding IDEA: What it Means for Preschoolers with Disabilities and their Families
This booklet is a quick reference guide on the IDEA requirements that most directly relate to preschoolers and their families. It can be ordered from the Council for Exceptional Children's Division for Early Childhood (DEC) bookstore.
Family Rights, Procedural Safeguards and Complaint Resolution Under IDEA
The procedural safeguard provisions of the IDEA are intended to protect the interests of families and children, as well as special education and early intervention systems. Early intervention and special education personnel are legally obligated to explain procedural safeguards to families and to support an active adherence to and understanding of these safeguards for all involved.
Other Resources for Families
This initiative of the American Academy of Pediatrics (AAP) provides general information to parents related to child health, as well as more specific guidance on parenting issues from leading child health experts who use scientific research to support their recommendations. For example, see these articles featuring milestone checklists from the Centers for Disease Control and Prevention's (CDC's) "Learn the Signs. Act Early." program.
CPIR serves as a central resource of information and products to the community of Parent Training Information (PTI) Centers and the Community Parent Resource Centers (CPRCs). Their website provides assistance to help you find the parent center in your State. CPIR provides information on caring for children with disabilities, parental rights under the IDEA, disability groups, and more. Take a look at their Especially for Families resources.
The Center for Early Literacy Learning (CELL) has developed many materials to assist parents in guiding their child's early literacy development through the use of fun and exciting literacy learning experiences. Practitioners working with parents will also find these resources helpful.
The Technical Assistance Center on Social Emotional Intervention for Young Children (TACSEI ) has compiled information and select resources for families and caregivers to help young children develop social emotional skills and reduce challenging behavior.
ZERO TO THREE is a national nonprofit organization that has developed many resources designed to support parents in promoting their children's growth and development. See their Free Parent Brochures and Guides, as well as their Parenting Resources.
The Beach Center on Disability provides a variety of Family Resources, including a Family Support Community of Practice on Facebook to share evidence, values, and wisdom among families, practitioners, researchers, and policy makers about early childhood family supports.
Child Care Aware helps families learn more about the high quality child care and how to locate programs in their communities. It is a program of the National Association of Child Care Resource & Referral Agencies (NACCRRA).
Additional Resources
ECTA Center's own topical pages also provide a wealth of information related to Early Intervention and Early Childhood Special Education.