Targeted Leadership TA Series
Fall 2020 - Spring 2021
We are pleased to announce a number of TA Leadership opportunities designed for State Part C and Part B (619) coordinators to increase your individual leadership knowledge and skills.
in collaboration with:
---
These events align with the Part C and Part B (619) Leadership Knowledge and Skill Statements by Level and Content Area developed by Part C and Part B (619) Coordinators in collaboration with ECPC. State coordinators are invited to participate in any or all of these virtual TA opportunities.
The planning team for these events includes representatives from Part C and Part B (619) coordinators, DaSy, ECPC, ECTA, ITCA, and NASDSE. The leadership series includes interactive presentations, webinars, and topical discussion groups presented and facilitated by topical experts beginning this fall 2020 and continuing into 2021.
As a result of participating, you will be able to:
Identify and adapt your leadership style for maximum effectiveness
Tap into individual motivators and strengths
Adopt a growth mindset which will transform the way you approach challenge and adversity
Build trust and grow relationships
---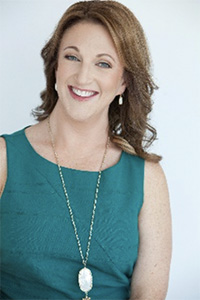 Session 1:
Leadership Styles - The Art of Leadership
Thursday, October 1, 2020, 2:30 - 4:00 PM EDT
In this session, our featured speaker is Anne Grady of the Anne Grady Group, an entrepreneur, best-selling author, and two-time TEDx speaker. She is a contributor to Harvard Business Review and Forbes.
---
Session 2:
Your Leadership Role in Implementing and Influencing Policy
Monday, December 14, 2020, 2:30 - 4:00 PM EST
This 90-minute interactive session focuses on state leadership needed to proactively influence policy and its implementation as well as to respond to policy implications resulting from federal and state changes.
The speakers are:
Sharon Walsh

Technical Assistance Specialist, ECTA/DaSy

Deborah Ziegler

Technical Assistance Consultant, ECPC
---
Session 3:
Adaptive Leadership: How Do We Solve Complex Problems We Encounter Daily in Our Implementation Work?
Monday, March 29, 2021, 2:30 - 4:00 PM EDT
Many different implementation challenges are encountered on a daily basis in systemic change efforts. Some are easily addressed while others are complex and can generate different emotions among implementers and stakeholders. These different types of challenges (technical and adaptive) need different types of leadership strategies. In this session, participants will work through various case illustrations to recognize different types of challenges encountered and apply the leadership strategies needed.
The speaker for this event is:
Dr. Caryn Ward
Director of SISEP Center
Associate Director of Education and Measurement
Frank Porter Graham Child Development Institute
The University of North Carolina at Chapel Hill
---
Information about additional sessions is forthcoming.