Targeted Leadership TA Series
Fall 2020 - Spring 2021
We are pleased to announce a number of TA Leadership opportunities designed for State Part C and Part B (619) coordinators to increase your individual leadership knowledge and skills.
in collaboration with:
---
These events align with the Part C and Part B (619) Leadership Knowledge and Skill Statements by Level and Content Area developed by Part C and Part B (619) Coordinators in collaboration with ECPC. State coordinators are invited to participate in any or all of these virtual TA opportunities.
The planning team for these events includes representatives from Part C and Part B (619) coordinators, DaSy, ECPC, ECTA, ITCA, and NASDSE. The leadership series includes interactive presentations, webinars, and topical discussion groups presented and facilitated by topical experts beginning this fall 2020 and continuing into 2021.
As a result of participating, you will be able to:
Identify and adapt your leadership style for maximum effectiveness
Tap into individual motivators and strengths
Adopt a growth mindset which will transform the way you approach challenge and adversity
Build trust and grow relationships
---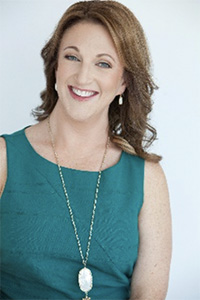 Session 1:
Leadership Styles - The Art of Leadership
Thursday, October 1, 2020, 2:30 - 4:00 PM EDT
In this session, our featured speaker is Anne Grady of the Anne Grady Group, an entrepreneur, best-selling author, and two-time TEDx speaker. She is a contributor to Harvard Business Review and Forbes.
---
Session 2:
Your Leadership Role in Implementing and Influencing Policy
Monday, December 14, 2020, 2:30 - 4:00 PM EST
This 90-minute interactive session focuses on state leadership needed to proactively influence policy and its implementation as well as to respond to policy implications resulting from federal and state changes.
The speakers are:
Sharon Walsh

Technical Assistance Specialist, ECTA/DaSy

Deborah Ziegler

Technical Assistance Consultant, ECPC
---
Session 3:
Adaptive Leadership: How Do We Solve Complex Problems We Encounter Daily in Our Implementation Work?
Monday, March 29, 2021, 2:30 - 4:00 PM EDT
Many different implementation challenges are encountered on a daily basis in systemic change efforts. Some are easily addressed while others are complex and can generate different emotions among implementers and stakeholders. These different types of challenges (technical and adaptive) need different types of leadership strategies. In this session, participants will work through various case illustrations to recognize different types of challenges encountered and apply the leadership strategies needed.
The speaker for this event is:
Dr. Caryn Ward
Director of SISEP Center
Associate Director of Education and Measurement
Frank Porter Graham Child Development Institute
The University of North Carolina at Chapel Hill
---
Session 4:
Data Leadership- What it Means for Equity
Tuesday, June 22, 2021, 2:30 - 4:00 PM EDT
By the end of this session, participants will be able to:
Understand and embrace their roles as leaders in asking questions about equity and using data to answer those questions.
Understand the multiple "equity touchpoints" in the delivery of early intervention and preschool special education services.
Gain awareness of the importance of addressing equity at each step across the data collection, analysis, reporting, and use cycle.
Acquire introductory knowledge of how to address equity at each step across the data collection, analysis, reporting, and use cycle.
Inequities can exist throughout early intervention and early childhood special education service delivery process, from pre-referral though transition, and will remain invisible unless identified and addressed by committed leaders. This session will provide an introduction to what it means to use data to lead for equity through the use of critical questions that program leaders should ask to gain greater understanding of inequities. By becoming aware of how equity needs to be addressed in every step of the data use process, from data collection design through interpretation and reporting.
The speakers for this event are:
Kathleen Hebbeler, Co-Project Director, DaSy
Grace Kelley, Deputy Director, DaSy
Cindy Weigel, TA Specialist, DaSy
Part C and Part B 619 Leadership Knowledge and Skill Statements emphasized in this session are:
Programmatic Leadership
Demonstrates the ability to gather and use input from multiple and diverse stakeholders to effectively administer the Part C and/or Part B (619) system.
Demonstrate the ability to use data to guide all Part C and/or Part B (619) system and programmatic decisions.
Is knowledgeable about evaluation models and data collection systems to measure the implementation of a program or system.
Transformational leadership
Demonstrates the ability to use consensus-building strategies with stakeholder groups to achieve a common understanding of the need, a shared vision to improve the need, and a plan to address the need through measurable actions represented by work plans that articulate objectives, activities, timelines and outcomes to implement components of the larger strategic plan.
Demonstrates the ability to initiate actions to develop and/or reform state and national policies and practices that improve outcomes for all infants and young children and their families.
Demonstrates the ability to monitor the ongoing progress and achievement of outcomes of the strategic plan through the collection of data from multiple sources.
---
Information about additional sessions is forthcoming.