The ECTA Center website will be undergoing maintenance on Tuesday, November 26, 2019 from 7:00 PM to 11:00 PM EST. The website may be unavailable at this time. We apologize for any inconvenience this may cause.
2014-2015 Inclusion of Young Children with Disabilities Webinar Series
About this Webinar Series
ECTA Center and

ELC TA are partnered to host this series of three webinars between October 2014 and June 2015 that provided up to date information regarding supports and resources to promote early childhood inclusion.
Sessions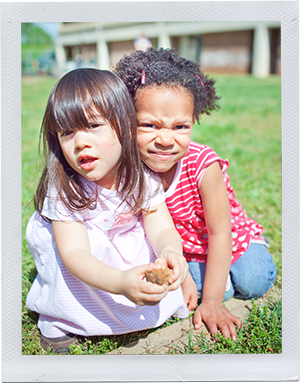 Session 1: Opportunities, Initiatives and Key Resources
Date: October 28, 2014
Presenters:

Debbie Cate, ECTA Center
Shelley deFosset, ELC-TA
Barbara J. Smith, ECTA Center
Kathy Whaley, ECTA Center
Streaming Presentation with Audio
Session Resources
Session 2: State Strategies to Promote Inclusive Practices
Date: February 17, 2015
Presenters:
Session Resources
Session 3: State Professional Development Strategies to Support Inclusion
Date: June 2, 2015
Presenters:

Kate Rogers, 619 Coordinator, Vermont State Department of Education
Janice Crow, Director, Early Childhood Programs, Windsor Southeast Supervisory Union
Melissa A. Crist, Clinical Faculty, IdahoSTARS, University of Idaho Center on Disabilities and Human Development
Streaming Presentation with Audio
Session Resources