Inclusion of Young Children with Disabilities (2014-2015)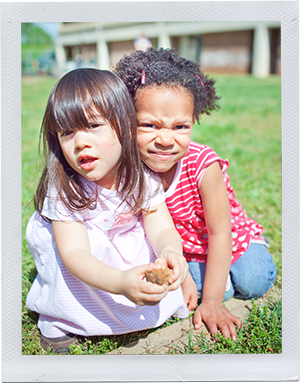 ECTA Center andELC TA are partnered to host this series of three webinars between October 2014 and June 2015 that provided up to date information regarding supports and resources to promote early childhood inclusion.
Sessions
---
Session 1: Opportunities, Initiatives and Key Resources
October 28, 2014
Presenters
Debbie Cate, ECTA Center
Shelley deFosset, ELC-TA
Barbara J. Smith, ECTA Center
Kathy Whaley, ECTA Center
Presentation
Session Resources
---
Session 2: State Strategies to Promote Inclusive Practices
February 17, 2015
Presenters
Session Resources
Pennsylvania's Preschool Inclusion Self-Evaluation (July 2013), adapted from New Hampshire's self-assessment instrument, is organized according to the DEC/NAEYC Joint Position Paper with headings that reflect access, participation, and supports. The purpose of this self-evaluation tool is to provide a framework for discussion that promotes partnerships to benefit young children with special needs and their families.
Initiatives for Improving Practices in Early Learning (North Carolina Early Learning Network)
Supporting Inclusive Practices: Professional Development Resources: The materials in this compilation focus on resources that can be used to prepare personnel to serve young children with disabilities in settings with their typically developing peers.
---
Session 3: State Professional Development Strategies to Support Inclusion
June 2, 2015
Presenters
Kate Rogers, 619 Coordinator, Vermont State Department of Education
Janice Crow, Director, Early Childhood Programs, Windsor Southeast Supervisory Union
Melissa A. Crist, Clinical Faculty, IdahoSTARS, University of Idaho Center on Disabilities and Human Development
Presentation
Session Resources
---
in collaboration with: