Most recent additions to this page: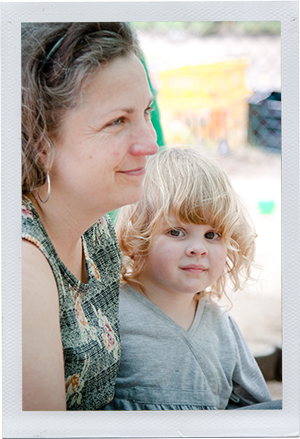 Family engagement refers to the systematic inclusion of families in activities and programs that promote children's development, learning, and wellness, including in the planning, development, and evaluation of such activities, programs, and systems (U.S. Dept. of Health & Human Services/Dept. of Education, 2016; see below). The ECTA Center works with states to increase family engagement in the development, review, and/or improvement of policies, procedures, and practices affecting IDEA Part C and Part B 619 services and supports for young children with developmental delays and disabilities and their families.
eNotes Items Related to Family Engagement
Items related to family engagement published in eNotes, the ECTA Center's weekly newsletter. Please note that links in past issues may become inactive over time.
Federal Guidance, Tools, and Resources
(May 5, 2016) - The U.S. Departments of Education and Health and Human Services released this guidance, as well as a

Joint Dear Colleague Letter (August 2016), to support states, local education agencies (LEAs), schools, and early childhood programs in implementing effective family engagement practices. It is the Departments' position that strong family engagement is central to promoting children's healthy development, school readiness, and academic achievement in elementary school and beyond. When families and programs work together in meaningful ways, children have more positive attitudes toward school, stay in school longer, have better attendance, and experience more school success.
This collection of resources is being developed by the U.S. Department of Education to help schools, families and communities work together more successfully for improved student outcomes. It includes a link to the Department's

Dual Capacity Building Framework for Family-School Partnerships, a tool designed to assist states, districts, and schools in their efforts to develop and sustain strong partnerships and positive relationships with families. See ED's

2014 blog post announcing the release of the framework for more information.
NCPFCE is one of the Office Head Start's six training and technical assistance centers. It is designed to promote integrated, systemic, and sustained family and community engagement in Head Start and Early Head Start programs. NCPFCE has developed

The Parent, Family, and Community Engagement Framework, a research-based tool that can be used to help strengthen family engagement in early childhood programs. See also,

Family Engagement Professional Development Guide which clarifies the difference between the terms 'parent involvement' and 'family engagement.'
The Child Welfare Information Gateway developed this web-based tool to help professionals in child welfare, early childhood education, education, behavioral health, and juvenile justice better understand how family engagement is defined and implemented across these fields of practice. It can be used to promote collaboration among multiple systems that often work with the same children and families. Note the navigation tabs for Practice, Program, and System Strategies for family engagement.
Resources from National Centers and Associations
This toolkit of resources was developed and informed by the work of the Family Outcomes Cross-State Learning Collaborative (CSLC) through the National Center for Systemic Improvement (NCSI) to support Early Intervention (EI) system leaders in using and implementing recommendations from the HHS/ED Joint Policy Statement on Family Engagement: From the Early Years to the Early Grades.
(July 2016) National Academies of Medicine, Committee on Supporting the Parents of Young Children - This report reviews the research on parenting practices, identifies effective practices, and recommends ways to support interventions that help more parents learn about effective parenting practices. It is intended to serve as a road-map for the future of parenting and family support policies, practices, and research in the U.S. across the private and public sectors within the health, human services, and education systems.
(March 2016) Center on Enhancing Early Learning Outcomes (CEELO) - This brief discusses the importance of family engagement, looks at approaches states have taken in developing program guidance, and provides strategies to support effective implementation. It draws on work CEELO did with two states as they developed guidance on family engagement.
(December 2015) National Center on Dispute Resolution in Special Education (CADRE) - This brochure provides suggestions on how educators and service providers can effectively collaborate with parents. It includes specific recommendations about planning and conducting meetings to create appropriate individualized education programs (IEPs) for children who receive special education and related services. (

en Español)