Learning Lab: Coaching for Practice Change
The 2017 Learning Lab on Coaching for Practice Change provides a remote learning opportunity to explore how coaching can be supported by states and used within programs to improve implementation of evidence-based practices. The Learning Lab provides information, resources, implementation approaches, and thoughtful discussions with experts and colleagues.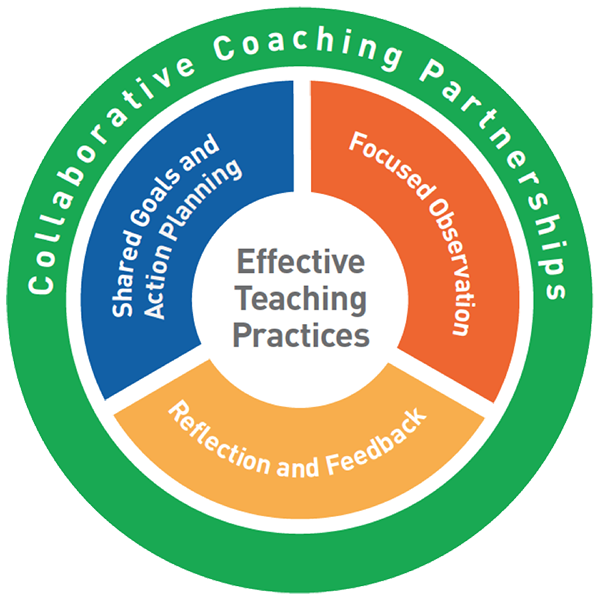 Figure: National Center on Early Childhood, Development, Teaching, and Learning
---
Introductory Materials
Dr. Patricia Snyder establishes why coaching on practices is important for ensuring fidelity of implementation of evidence-based practices, how research indicates are important components of an evidence-based, practice-based coaching framework, and how the practice-based coaching framework was developed, validated, and evaluated.
Dr. Mary Louise Hemmeter describes how effective teaching practices are the focus of practice-based coaching, the role of collaborative coaching partnerships, and the three components of practice-based coaching: shared goals and action planning, focused observation and reflection, and feedback.
---
Session 1: Implementing Coaching for Practice Change:
Innovations for the delivery of coaching
A brief welcome, introduction of guest presenters, review of Practice-Based Coaching, and session overview.
---
Session 2: Coaching for Practice Change:
Statewide implementation, systems considerations and examples
In this session, guests from the Wisconsin Birth to 3 Program, Terri Enters (state Part C coordinator and supervisor) and Dana Romary (state staff), share information related to their statewide implementation of the Primary Coach Approach to Teaming. Guests from Minnesota, Sally Hansen and Hope Beissel (Regional ECSE Professional Development Facilitators for the Minnesota Centers of Excellence), highlight the implementation of their coaching work as it relates to the three innovations being implemented in the state: The Pyramid Model for social-emotional foundations for early learning (B-5), Classroom Engagement Model (3-5) and Family Guided Routines Based Interventions (B-3).
Resources from ECTA Center
---
Session 3: Considerations for local and regional programs
Resources
---
Session 4: Data Decision-Making
and the Implementation of Practice-Based Coaching
Presenters from the ECTA and DaSy Centers discuss using data for decision making, and what kinds of data can be using to measure coaching to inform decisions at different levels of a system.
Resources