Early Identification and Part C Eligibility (2010)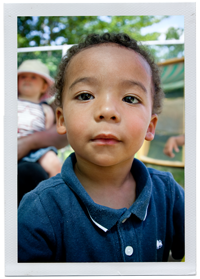 Sessions
Session 1: Characteristics of Children Served in Part C
February 17, 2010
Presenter: Kathy Hebbeler, SRI International
National Early Intervention Longitudinal Study (NEILS) data show the characteristics of children in EI compared to the general population. State-reported data (under Section 618 of IDEA) show substantial state variation in percentage of population served that is not just a function of the state definition.
Session Resources
Session 2: Rigorous Definitions of Developmental Delay
Wednesday, March 10, 2010
Presenter: Steve Rosenberg, University of Colorado Denver and Duan Zhang, University of Denver
This webinar explores the finding that current eligibility definitions used by states and jurisdictions make many more children likely to be Part C eligible than the system serves. It is important for states to adopt definitions that are clear, reliable and which make eligible only the children the state intends to serve.
Session Resources
Session 3: Valid Use of Clinical Judgment (Informed Opinion) for Early Intervention Eligibility
Monday, April 12, 2010
Presenter: Steve Bagnato and Eileen McKeating-Esterle, Children's Hospital / University of Pittsburgh
Informed opinion should be used when conventional testing is inappropriate or fails to determine eligibility as needed. This webinar provides an operational definition and step-by-step methodology to guide professionals and parents in producing reliable, valid, sensible, and useful decisions using their informed opinions.
Session Resources
Session 4: Streamlining Eligibility Determination for Part C Early Intervention
Monday, May 10, 2010
Presenter: Carl Dunst, The Orelena Hawks Puckett Institute
This webinar describes the procedures for developing guidelines for simplifying eligibility determination for participation in Part C early intervention.
Session Resources