Preschool Special Education Services - Section 619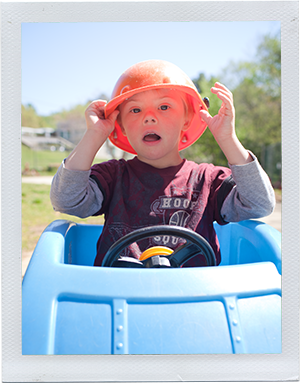 Section 619 topic editors: Joan Danaher and Sue Goode
Most recent additions to this page:
Application and SPP/APR Resources for Part B-Section 619 Coordinators
Consortium of State IDEA 619 Coordinators
A national organization of state leaders that represents the interests of young children with disabilities, ages 3 through 5.
Brochure (2014-2015) includes information about the Consortium''s history, mission, goals and leadership team.
Organizational Structure (2014-2015): includes mission statement, goals and terms of leadership team
Leadership Team (2014-2015): includes officers and regional representatives
Accomplishments:
Key Preschool Principles and Practices Underlying the IEP Process
A NECTAC-convened workgroup of diverse stakeholders (researchers, higher education faculty, state policy makers, regional and local program administrators, family representatives, service providers, and technical assistance providers) engaged in a consensus process to articulate principles for the IEP Process that support family participation, inclusive practices and positive outcomes for preschool children with disabilities. They also developed a companion document on practices. A list of the workgroup participants is included in each of the documents. These resources were incorporated into the

Developing High-Quality, Functional IFSP Outcomes and IEP Goals Training Package (2012)
Federal Law, Regulations and Policy Letters
States' Part B Regulations
The ECTA Center has collected a list of links to State Part B Regulations and other policy documents (statutes, procedures, guidance materials)on the states' Web sites for implementing Part B of IDEA. If your state has similar resources available online, please contact Sue Goode (sue.goode@unc.edu) to add them to our list.
Reporting Requirements: Educational Environments for Children Ages 3-5
This new resource from IDC and ECTA Center includes a Decision Tree for Reporting Educational Environments for Children Ages 3-5 with IEPs; SPP/APR Part B Indicator 6 Measurement Table; and, Reporting Educational Environments for Preschool Children, Ages 3 through 5, with Disabilities: Excerpts from the Technical Guide - Children with Disabilities (IDEA) Early Childhood File Specifications (posted October 28, 2014)
Data Tables and State Profiles for Section 619
National Reports on the Implementation of Section 619 of IDEA

IDEA National Assessment Implementation Study: Final Report (2011) Institute of Education Sciences, National Center for Education Evaluation and Regional Assistance (NCEE).

Pre-Elementary Education Longitudinal Study (PEELS), funded by the U.S. Department of Education, Institute of Education Sciences, National Center for Special Education Research. This study examined the characteristics of children receiving preschool special education, the services they receive, their transitions across educational levels, and their performance over time on assessments of academic and adaptive skills. PEELS followed a nationally representative sample of 3,104 children with disabilities who were 3 through 5 years of age in 2003-04. Data collection began in fall 2003 and was repeated in winter 2005, 2006, 2007, and 2009.


View all PEELS reports here.
Links on this site are verified monthly. This page content was last updated on 02/20/2015 SG