Assistive Technology topic editor: Sue Goode
Most recent additions to this page:
Technology Solutions for Early Childhood Symposium - The Future is Now (November 29, 2016) The Center on Technology and Disability (CTD) - This Symposium focused on evidence-based practices, the latest research, and the ways in which families are successfully using technology to support the developmental and learning needs of their children. Scan down the page for videos, PowerPoints, and other resources from the symposium.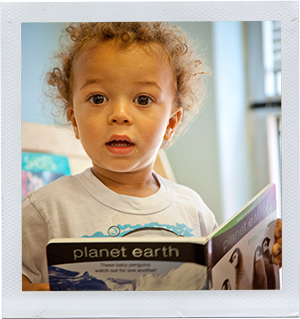 Children with disabilities have the right to participate in everyday activities with their typically developing peers. The appropriate use of assistive technology (AT) in the classroom or playgroup, at home, and in the community supports natural learning opportunities and the successful inclusion of infants, toddlers and young children with disabilities in the full array of services and settings that are available to all young children.
Links on this site are verified monthly. This page content was last reviewed on 01/10/2017 SG