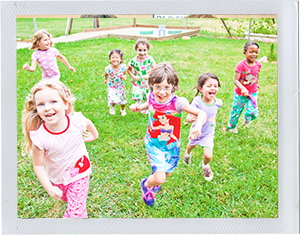 ECTA Topic Team on Inclusion
Kathy Whaley
Katy McCullough
Mary Peters
Megan Vinh
Debbie Cate
Barbara Smith
Judy Swett
Katrina Martin
Most recent additions to this topic:
Dear Colleague Letter on Preschool Least Restrictive Environments (January 9, 2017) Office of Special Education Programs - This letter provides updated guidance and clarification on: Key Statutory and Regulatory Requirements, Preschool Placement Options, Reporting Educational Environments Data for Preschool Children with Disabilities, and Use of IDEA Part B Funds for Preschool Children with Disabilities. It reaffirms OSEP's position that all young children with disabilities should have access to inclusive high-quality early childhood programs where they are provided with individualized and appropriate supports to enable them to meet high expectations.
National Early Childhood Inclusion Institute:
Webinar: Preparing a High-Quality Workforce to Support Inclusion in Early Childhood Programs - September 7, 2016 2:00 to 3:00 ET
2016 National Inclusion Webinar Series (Februrary-April, 2016)
Policy Statement on Inclusion of Children with Disabilities in Early Childhood Programs (September 14, 2015): The U.S. Departments of Education and Health and Human Services released guidance setting a vision for action that recommends states, districts, schools and public and private early childhood programs prioritize and implement policies that support inclusion, improve their infrastructure and offer professional development to strengthen and increase the number of inclusive high-quality early childhood programs nationwide. The Departments crafted the guidance with the input of early learning professionals, families and early learning stakeholders. The policy statement also includes free resources for states, local districts, early childhood personnel and families.
Related pages:
Links on this site are verified monthly. This page content was last updated on 2017-01-18 SG