Map Finder:
Part C and Section 619 Coordinators, ICC Chairs,
and currently funded OSEP Early Childhood Projects by State
Select a state in which to view program and project contact information.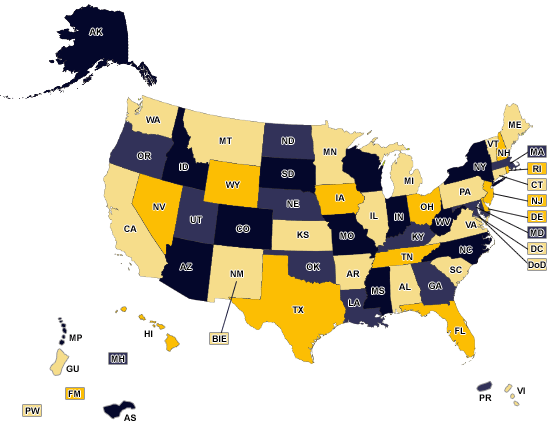 Data Current as of May 24, 2013.
Map reprinted with permission from Nicolaus Sommer,
nicolaus.sommer@jetonic.com
, of jetonic mis consulting © 1999.