Most recent additions to section (also see Economic Impacts)
The Current State of Scientific Knowledge on Pre-Kindergarten Effects (April 2017) The Brookings Institute - This report looks at the characteristics of effective pre-k programs, the role of pre-k curricula, the benefits of universal pre-k compared to more targeted programs for children at risk, cost-benefit studies, financing, and more. It includes a consensus statement developed by a group of leading pre-k researchers and experts who came together to review the current evidence on the impact of state-funded pre-kindergarten programs.
The Lifecycle Benefits of an Influential Early Childhood Program (December 2016), Human Capital and Economic Opportunity Global Working Group (HCEO) - This report by Nobel Laureate James Heckman and colleagues finds that high quality birth-to-five programs for disadvantaged children can deliver a 13% per year return on investment. This is substantially higher than the 7-10% return previously established for programs serving 3- to 4-year-olds. It finds that significant gains are realized through better outcomes in education, health, social behaviors and employment.
Starting Early: Education from Prekindergarten to Third Grade, The Future of Children, Fall 2016 - This issue of The Future of Children reviews the evidence on pre-K effectiveness and provides recommendations for what can be done to ensure that children retain the benefits of pre-K through the early elementary grades. One article of special interest for the early intervention/early childhood special education community is Supporting Young Children with Disabilities, by Kathy Hebbeler and Donna Spiker, co-directors of the Center for IDEA Early Childhood Data Systems (DaSy).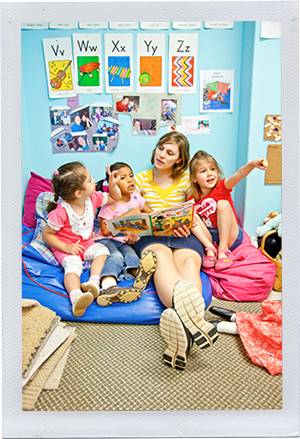 In recent decades, research on the effectiveness of early childhood interventions has shifted from asking "Are early education programs effective?" to "How are certain elements of programs effective, in what ways, and for which children?" Research on the economics of early childhood interventions has shifted from asking "Are early education programs economically efficient?" to "How can programs produce the greatest benefits at the lowest cost?" The initiatives and research studies in this section address the following types of questions:
What types of outcomes can be expected from early intervention and early childhood programs?
How can these outcomes be measured?
Are these outcomes being achieved?
How do differences in interventions or program factors affect the outcomes?
How can the outcomes of interventions be differentiated from other influences on children's development?
What is the value of outcomes to children, parents, schools, and society as a whole?
How do the costs of early childhood interventions relate to the competing goals of other programs or national priorities?