State and Jurisdictional Eligibility Definitions
for Infants and Toddlers with Disabilities Under IDEA Part C
---
---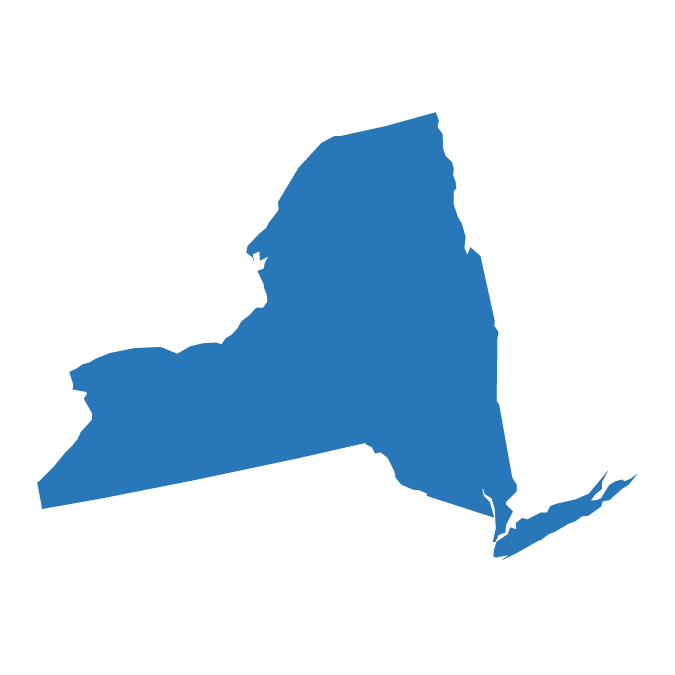 New York
Part C Developmental Delay Eligibility Criteria
12-month delay in one domain; or 33% delay in one domain; or 25% delay in each of two domains; or if standardized instruments used, a score of at least 2 SD below the mean in one domain; or at least 1.5 SD below the mean in each of two domains; or for children with delay only in the communication domain, a score of 2 SD below the mean in the area of communication; see state link for additional eligibility criteria for children with communication delays
At-Risk Served Under Federal Part C Policies
No
State Part C Eligibility Policy
Selected Categories of Diagnosed Conditions
Vision Impairment
List of diagnosed conditions includes visual impairment (a diagnosed visual impairment that cannot be corrected with treatment (including glasses or contact lenses) or surgery).
See also Clinical Practice Guidelines for Vision Loss.
Prenatal Exposure to Substances
State policy does not go beyond federal regulatory language.
Prematurity
Extreme prematurity/immaturity <28 weeks
Low Birth Weight, Very Low Birth Weight, Small for Gestational Age
Extreme prematurity/immaturity <1,000 g
Prenatal Exposure to Zika
Not included on state list of diagnosed/established conditions.
---
---
For questions, comments, or edits to the contents of these pages, contact Evelyn Shaw:
evelyn.shaw@unc.edu
---
The contents of this product were developed under grants from the U.S. Department of Education, #H373Z190002 and #H326P170001. However, those contents do not necessarily represent the policy of the U.S. Department of Education, and you should not assume endorsement by the Federal Government. Project Officers: Meredith Miceli, Amy Bae, and Julia Martin Eile.