Call 8 Presenter: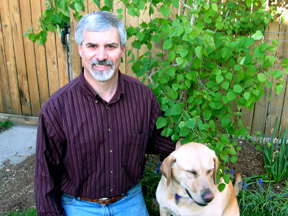 Larry Edelman
About the Presenter
Larry Edelman
Department of Pediatrics
University of Colorado Health Science Center
1825 Marion Street
Denver, CO 80218
E-mail: larry.edelman@ucdenver.edu
Telephone: 303-864-5264


Larry Edelman, MS, is a Senior Instructor in the Department of Pediatrics at the University of Colorado Health Sciences Center. He serves as Director of Technical Assistance and Dissemination for JFK Partners and is one of the primary Instructors for the Interdisciplinary Training Program. In addition, he is Honoraria Instructor in the School of Education at the University of Colorado at Denver. As a consultant to the Colorado Department of Education, he collaborates on early childhood initiatives regarding the provision of early intervention supports and services, early childhood assessment, service coordination, and the IFSP process. Larry also serves as a member of Sonoma State University's Desired Results Team, assisting with the design and implementation of the California Department of Education's new statewide system of results-based accountability. Larry has worked with public and private organizations in more than 40 states and abroad as a training and organizational development specialist. He has written, edited, and designed dozens of training and educational programs that have been adopted throughout the United States and internationally. As an organizational consultant, he has assisted hundreds of organizations with training and development, group process, and systemic change and development strategies. His clients have included public and private providers in the fields of early care and education, early intervention, health, education, family support, and other human services, as well as with parent and advocacy organizations. With backgrounds in child development, organizational development, and instructional technology Larry has worked in the field of early childhood, health, and disability for more than 30 years. Larry completed undergraduate and graduate degrees in Child Development at the University of Pittsburgh.
Note: This site looks better when viewed with a newer browser that supports Web standards, but it is accessible to any browser.
Return to Call 8 Call Series NECTAC