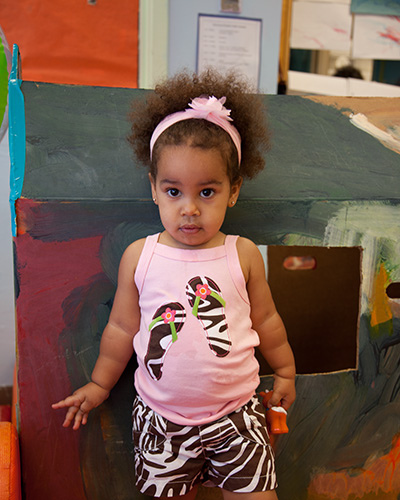 "Implementation: The process of moving an idea from concept to reality"
(Webster's Collegiate Dictionary)
Improving child and family outcomes is a cornerstone of early childhood education and in particular the IDEA Part C and Part B, Section 619 Preschool programs. To improve outcomes, an evidence-based practice or innovation must be selected and the process of implementation must be effective. Implementation science is the study of the processes needed to bring new practices into widespread use.
Read more...
Changing policies or guidelines, providing information and training alone are not adequate to bring about sustainable changes in practice. To adopt evidence-based practices, the implementation process must also address the organizational supports which are necessary to initiate and sustain the practices with fidelity. Through carefully planned implementation, the adoption of any new practices builds the system's capacity for change.
The stages described in the guide include:
Each stage has specific steps and associated activities. While the stages, steps and activities suggest a linear sequence of events, in actual implementation there is often a more dynamic flow to the work. Some stages or steps may be occurring simultaneously and the work often circles back to revisit earlier stages. Implementation drivers such as technical leadership and adaptive leadership, organizational supports and personnel development mechanisms must align with and support the new practices.
This guide is based on a review of the literature of implementation science (Fixsen, Naoom, Blase, Friedman, & Wallace, 2005) and the collective experiences of federally funded national centers in conducting state-wide system change initiatives. These centers include the National Early Childhood Technical Assistance Center (NECTAC now the ECTA Center), Technical Assistance Center on Social Emotional Intervention for Young Children (TACSEI), Center on the Social and Emotional Foundations for Early Learning (CSEFEL), National Implementation Research Network (NIRN) and the State Implementation of Scaling-Up Evidence-based Practices (SISEP).
Note: Implementation science terminology used in the document is defined in an appended glossary. All glossary terms are highlighted the first time used.
References
Fixsen, D.L., Naoom, S.F., Blase, K.A., Friedman, R.M., & Wallace, F. (2005). Implementation research: A synthesis of the literature. Tampa, FL: University of South Florida, Louis de la Parte Florida Mental Health Institute, The National Implementation Research Network (FMHI Publication 231).
Halle, T., Metz, A. & Martinez-Beck, I. (Eds.), (2013). Applying implementation science in early childhood programs and systems. Baltimore, MD: Paul H. Brookes Publishing Company.
Metz, A. & Bartley, L. (2013). Active implementation frameworks for program success: How to use implementation science to improve outcomes for children. Zero to Three, March 2012.
National Centers