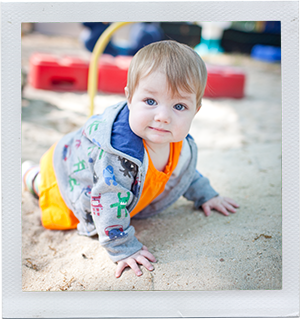 By the end of the previous stage, you will have put in place many of the structures needed to successfully implement an integrated IFSP/IEP and outcomes measurement process. During the Initial Implementation stage, the early implementers identified in Installation will begin using the integrated processes. Throughout this next stage, your State Leadership Team's goal will be to support your early implementers and the Implementation Teams in the use of the integrated process and in learning from their experiences. The Implementation Team will provide coaching, mentoring, and training to support and develop the confidence and competence of your early implementers as they begin to implement the integrated processes according to your implementation plan. During this stage, both the Implementation Teams and the State Leadership Team will ensure that feedback loops are open; adaptions and adjustments are made to the state, regional and local infrastructures to support the integrated practices; and evaluation measures are in place and used to ensure that the integrated practices are being implemented as intended. Throughout initial implementation, it is critical to examine elements that could impact sustainability of the practices over the long term.
The Initial Implementation stage is a good stage in which to make mistakes, determine what works and what does not, and to make needed changes prior to the full implementation of the integrated IFSP/IEP and outcomes measurement process.
To begin this stage, your State Leadership Team may want to meet to develop a timeline of the activities within initial implementation, remembering that many activities overlap with one another. Initial Implementation includes 6 key areas:
Implement training and technical assistance,
Implement an integrated IFSP/IEP and outcomes measurement process,
Support reflection and use of feedback loops,
Adapt and adjust infrastructure to support practices,
Evaluate fidelity and quality of initial efforts, and
Make changes to support sustainability.
Resources
View List