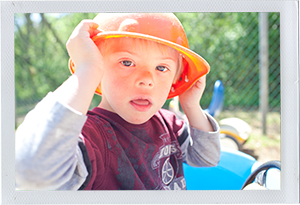 At the end of the previous stage, you determined with your exploration team which members would continue to serve on your state leadership team. Throughout this next stage, your state leadership team's goal will be to "get the system ready" to implement an integrated outcomes and IFSP/IEP process.  During installation, your team will move from thinking about implementation to beginning to actually build the supports and structures that will make it possible to create an integrated outcomes and IFSP/IEP process. During this stage, your team will continue to gather support from leadership within as well as outside your own agency. You also will begin to develop communication materials and messages, as well as new system supports, such as staffing, training and technical assistance to support the initial implementation of the integrated processes. This is the stage in which your state leadership team will develop plans for implementing an integrated process and identify the team or teams that will be the early implementers of the new practice.
To begin this stage, your state leadership team may want to meet to develop a timeline of the activities necessary for installation. Installation includes seven key areas:
Secure leadership support,
Develop a communication plan, message and materials,
Build implementation team(s),
Determine system supports,
Build training and technical assistance capacity,
Develop an implementation plan, and
Move on to initial implementation.
Resources
View List
Note: The following links will each open in a new browser window or tab.
Integrating Outcomes Learning Community Installation Webinar: This webinar provided an overview of the Installation stage, particularly steps that relate to getting ready for an integrated IFSP/IEP and outcomes process. Three state presenters shared their Installation activities' outcomes.
https://unc-fpg-cdi.adobeconnect.com/_a992899727/ioinstallation/
Close List