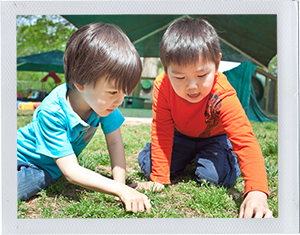 In this step, program staff and/or stakeholders should consider what has been done in other states or programs. The purpose of this investigation is to help you gather resources that may be useful to your program if adapted, and to determine specifically what is doable given your program's current structure and resources.
Activities:
Review and discuss examples from experienced states and/or programs of processes, policies, procedures and guidance documents that support the integration of child and family outcomes, and, if available, examples of integrated IFSPs and IEPs.  Ask yourselves:

What do we like about the forms, policies, procedures and guidance?
What might work in our program?  What will not work?

Discuss as a group integration of outcomes and the IFSP/IEP into forms as well as existing processes.  Ask yourselves:

Where will change come more easily? Where might we have challenges?
What are changes that we can make now?  Which changes may take longer to make?

Discuss as a group what changes to your process are feasible given your current system structure and staff and fiscal resources.
Resources
View List
Note: The following links will each open in a new browser window or tab.
Integrating Outcomes Web Page- ECO Center: This page contains several resources and examples from multiple states, including sample forms, exemplars and guidance documents. In particular, the Sample IFSPs and IEPs and State Resources may be helpful when comparing approaches.
Flow Chart - State Examples: Several states have individualized flow charts that describe their IFSP or IEP process with the outcomes measurement included.
Close List