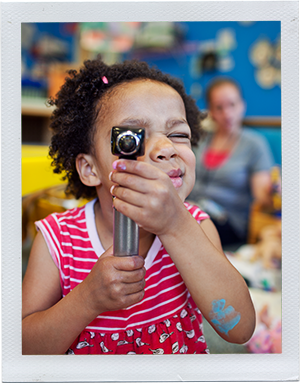 During exploration, your state, regional or local program must spend time considering multiple factors that will influence the ways in which you might implement an integrated outcomes and IFSP/IEP process. There are several state and program examples that have been designed to fit a specific need, so consideration must be given to how these models might "fit" with your infrastructure, management and staffing, as well as how they "fit" with your mission and principles as a program. It is critical to be able to articulate why an integrated process is needed, as well as to identify critical components from other states that will be needed to create a successful process in your program. Exploration offers you the opportunity to explore the options, talk with critical stakeholders, articulate what you want to change and why, and to begin to let others know of your plans. It also provides the critical foundations for communication and feedback loops that will be needed throughout implementation. To begin this stage, your exploration team may want to meet to develop a timeline of the activities within exploration. Exploration includes five key areas:
Articulate desired changes and results,
Compare approaches,
Explore implementation,
Conduct public awareness, and
Move on to implementation.
Resources
View List
Note: The following links will each open in a new browser window or tab.
Integrating Outcomes Learning Community Exploration Webinar
This webinar provided an overview of the exploration stage, particularly steps that relate to exploring an integrated IFSP/IEP and outcomes process. Three state presenters share their exploration activities and outcomes.
https://unc-fpg-cdi.adobeconnect.com/_a992899727/ioexploration/
Close List