Why was this Interactive Guide Developed?
Over the last 10 years, states' lead agencies for Part C Infant and Toddler early intervention programs began to seriously examine their approach to service delivery for infants and toddlers with disabilities and their families. Evidence from research, model demonstration and outreach projects has produced national awareness of validated practices in early intervention. There is a growing consensus about effective practices and the mission and principles of early intervention that are relevant across specific models, providing a "model neutral" view (see Key Principles and Practices for Providing Early Intervention Services in Natural Environments 2008

(PDF: 197kb) ).
In addition to the growing evidence-base, increasing pressure from federal monitoring, growing numbers of children served, and difficulties of recruiting and retaining various disciplines to work in early intervention also motivated states to closely examine how the service system was structured, and the nature and timeliness of service delivery. State administrators began to explore the various team-based approaches to find a way to provide more efficient and effective services and to extend the reach of scarce personnel. By 2011, 34 states were engaged in work to explore or change their service delivery approach.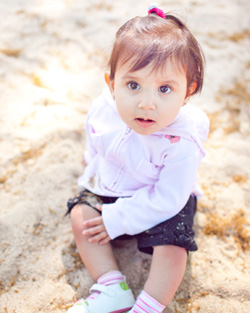 What is the purpose of the Interactive Guide?
This on-line guide presents 5 major stages for changing the service delivery approach and the critical considerations and steps that need to be addressed for each stage. Resources that have been developed by various national, states and local programs are included to provide examples of products, and processes for doing the work in each of the stages.
How it was developed?
The stages and considerations were developed by analyzing 3 states' long term system change plans; reviewing the implementation literature (see NIRN, and NECTAC TA Model for Long-term Systems Change

(PDF: 788kb) ) and incorporating extensive feedback from NECTAC and NIRN staff with experience in implementing long term systems change. Resources were collected from a survey of state Part C Coordinators who are involved in this work, web searches and literature reviews.
How can it be used and by whom?
The stages suggest a sequence of activities, but in actual implementation, some stages may be worked on simultaneously. Also, a change effort may begin at a later stage and then back track to do the work of earlier stages. The on-line guide is intended to facilitate exploration and implementation of a service delivery approach at any level of the system: state, regional or district, or a single local program. Many resources were developed from state-wide change efforts, but the implementation process and many informational and training resources are applicable for use by a local program, or a district or region, as well.